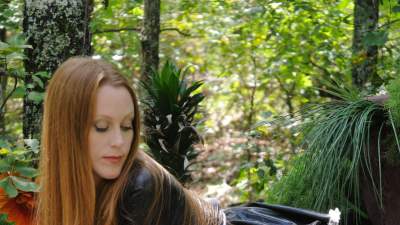 Starring the following model:
"Darby, in an exquisite French Maid outfit and covered with mud!"
The ever appealing Darby is ready to slow things down as she dons a very nice French Maid uniform and slowly gets muddy for the cameras! She is out to make her mess as deliberate as possible, savoring every inch of creamy mudiness as it engulfs her wardrobe and squeezable body. There are special, unique moments as she strips off her gloves and slowly pulls her 'clean' hands under the surface. Then, she does the same thing with her stockings--teasing the camera by slowly pulling her feet into the muck, toes last. But what would a scene like this be without a slow and rewarding submersion. You don;t get a pretty girl like this dressed up and miss total coverage!
This purchase includes the feature video, plus a complete hi-res photo set. A great value!
| | |
| --- | --- |
| File count: | 3 |
| Total size: | 1.12 GB |
| Total runtime: | 29 mins, 5 secs |
| Date added: | 1/10/18 |
| Product ID: | MPVFMTM |
| Views: | 2866 |
| Scene ID: | 26401 |

$16.99
Includes these files:
mpvfrenchmaidtobemuddy.zip

1200x797

Zip file of 262 photos

84.67 MB

sizes may vary
mpvfrenchmaidtobemuddypt1hd.mp4

960x720

5,123 Kbps

519.78 MB

14.2 minutes
mpvfrenchmaidtobemuddypt2hd.mp4

960x720

5,125 Kbps

546.27 MB

14.9 minutes

Report