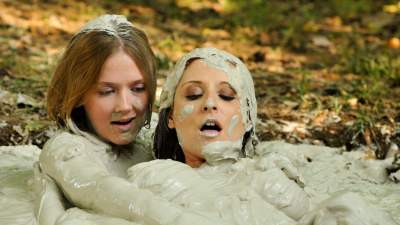 Starring these models:
"Muddy kisses anyone?"
Paris buys Star a bunch of drinks and then takes her to her favorite spot--a creamy clay pit in the woods. It's good clean fun from that point forward!
This purchase includes the feature video, plus a complete hi-res photo set. A great value!
| | |
| --- | --- |
| File count: | 2 |
| Total size: | 760.52 MB |
| Total runtime: | 19 mins, 1 sec |
| Date added: | 9/07/15 |
| Year produced: | 2011 |
| Product ID: | MPVMPU |
| Views: | 9768 |
| Scene ID: | 15370 |

$17.99

Report
Includes all of the following files:
mpvmudpickuphd.mp4

1920x1080

5,125 Kbps

697.69 MB

19.0 minutes
mpvmudpitpickup.zip

1600x1063

Zip file of 208 photos

62.83 MB

sizes may vary
More scenes
Tell others about this scene: